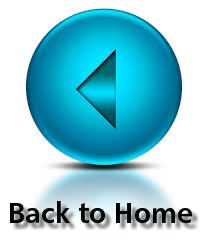 OUR HOLIDAY SALE ON ALL
OF OUR MICROSCOPE AND SLIT LAMP ADAPTERS!
PLEASE ENTER CODE
ZESALE
AT CHECKOUT UNDER THE "VOUCHER" HEADING
AND RECEIVE 20% OFF YOUR TOTAL ORDER!
THIS COUPON EXPIRES AT MIDNIGHT MARCH 31, 2017.
THANK YOU FOR YOUR CONTINUED BUSINESS AND SUPPORT!
ZARF ENTERPRISES
THE "WINKIE" VETERINARY ANTERIOR SEG IPOD TOUCH 5TH AND/OR 6TH GEN SLIT LAMP
ADAPTER FOR THE KOWA SL-15 HAND HELD SLIT LAMP
PRODUCT MENU
The Leading Manufacturer of Digital Camera Adapters for Microscope Photographic Imaging and Slit Lamp Ophthalmic Photographic Imaging
for Digital Cameras (Point and Shoots and Compact Cameras), Smart Phones (iPhone / Samsung),
iPod Touch 5th/6th Gen, or Tablets (iPad Mini/Mini 2/Mini 3/Mini 4)
Please click on your camera/device model.
If you do not see your camera/device model,
please email us to discuss how we can get you up and running.
You do not need to have a PayPal Account
Click Here for Contact Information

info@zarfenterprises.com
Copyrighted 1994-2016
ZARF ENTERPRISES
All content which includes text, images, part numbers
are property of ZARF ENTERPRISES and can not be used, moved, or copied
without express written permission!
ALL RIGHTS RESERVED
Top of Page